Outstanding stand for trade fairs and events
Verkerk Standbouw is looking for creative solutions for your exhibition participation or your event. The goal is always to make your trade show successful and to take as much work off your hands as possible. We can unburden and support you in every detail. We take care of all occurring activities for you; from design phase and applying for electricity, water and stand approval to the actual construction of the stand, at home and abroad.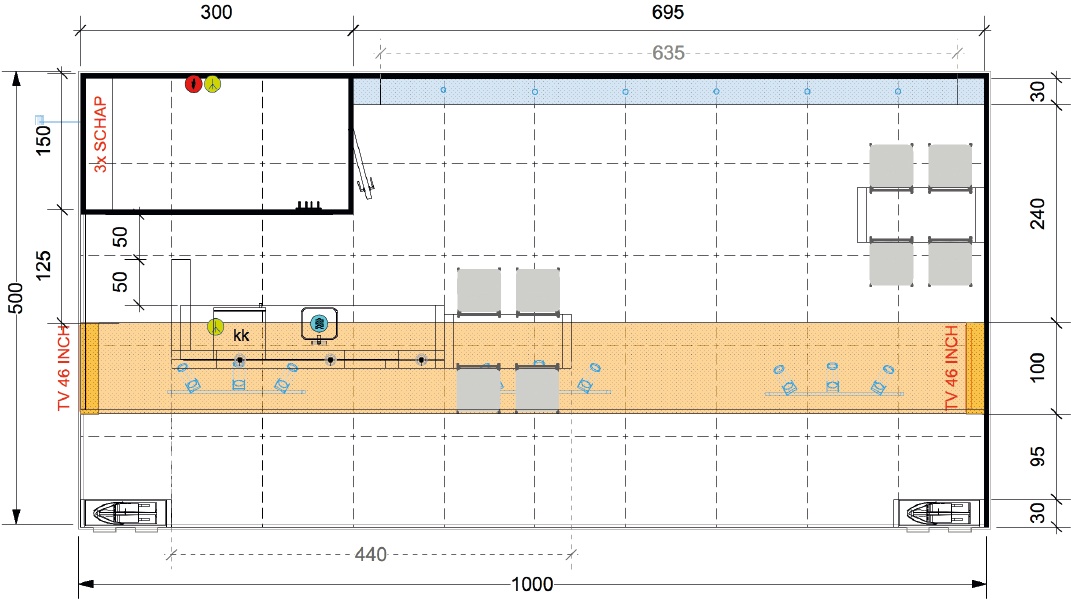 Look at our designed and realized projects and let yourself be inspired by the many possibilities. Do you also want creative stand which fits to your company and communication goals? Make an appointment. The first design is free (no-cure-no-pay).
FROM DESIGN TO CONSTRUCTION
Verkerk Standbouw looks after every step of the entire process – from the design stage to construction. We take care of everything for you.
Thanks to our years of experience, we know the ins and outs of the entire process of stand construction. Our specialists have up-to-date knowledge and if required, they incorporate technological details into the stand.
ALL DISCIPLINES UNDER ONE ROOF
We have our own workshop, sawmill, paint shop and fleet. Since we can carry out all the tasks ourselves, we are flexible. We even do the large-format printing and signage ourselves. We are not dependent on other suppliers.
Verkerk Standbouw is a family company located at the heart of the Netherlands. Do you want to take a look around during the construction of your stand? Our door is always open. We offer you a fixed contact person, who will always be on hand during the days of your exhibition.
National en international
Not only do we construct stands in the Netherlands, we also work in other countries in Europe such as Belgium, England, France, Germany, Italy, Norway etc. We are often the preferred supplier for the exhibition organisation.